Pastors & Ministry Leaders
Lane & Chris Olson - Lead & Worship Pastors
Pastor Lane Olson became the Lead Pastor of Life Community Church in August of 2015. Prior to coming to Oakdale to be our Pastor, he had served in Seaside CA, Cotati CA, and Paradise CA as a Youth/Associate Pastor, after doing his ministry internship in Bothell, WA. He has been married to his best friend Christina since 2001, and together they have six children ranging from 7-19 years old. Both are credentialed with the Assemblies of God.

Pastor Chris currently serves as the Worship Pastor and co-leader of Radiant, our ministry to single women. Together, their heart is to lead a multi-ethnic, multi-generational, Spirit Filled church that is passionate about being the church and taking the message that "Jesus is Alive and enough" to Oakdale and beyond.
In his spare time, you'll probably find Pastor Lane building or fixing something and drinking coffee.
In her spare time, you'll probably find Pastor Chris in the garden, reading a book, or playing piano.
Cole & Stacey have been leading Life Kids since 2015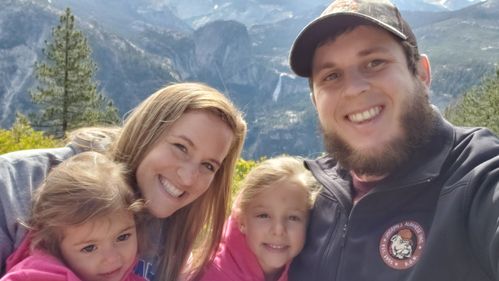 Mark & Kirsten have been leading Overflow Youth since 2018